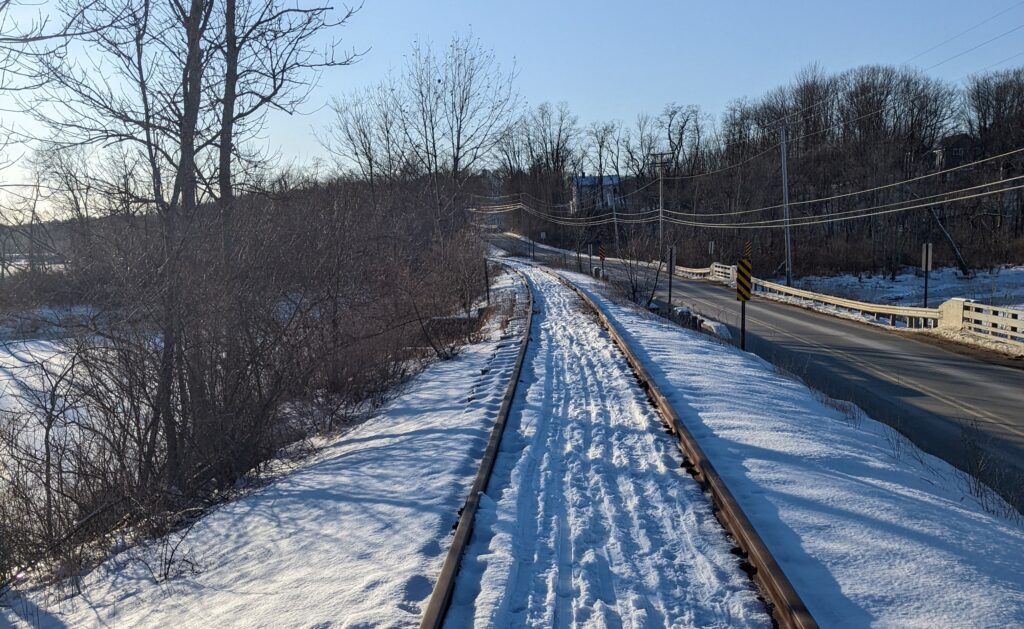 Happy new year! 2023 is shaping up to be an important one for the Merrymeeting Trail.
Last November 30th, the first meeting of the Lower Road Rail Corridor Use Advisory Council (RUAC) was held. It was a great kickoff for this nine-month process, and the vast majority of council members representing communities along the corridor expressed support for using it as a trail on an interim basis. The coming months will include a lot of data gathering and discussion ahead of a recommendation from the Council to the Maine Department of Transportation (DOT).
The second Council meeting for the RUAC is next Wednesday, January 25, at 10:30am via Zoom. These meetings are all open to the public, and a link to participate will be posted on this Maine DOT webpage as soon as it is available. Each meeting includes a public comment section, so please feel free to attend and take that opportunity to share your support for the Merrymeeting Trail!
If you can't attend but would still like to voice your support, feel free to submit a written comment via this form. Comments can be brief, but making them personal — how you'd use the Merrymeeting Trail, and the benefits you believe it would bring to our communities — will help make them compelling to Council members and Maine DOT.
Thank you for your support, and stay tuned for more as the process continues!