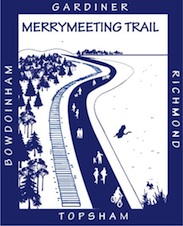 The goal of the Merrymeeting Trail project is to use the existing railroad corridor owned by the Maine Department of Transportation to create a 25-mile regional rail-with-trail from Topsham through Bowdoinham and Richmond to Gardiner.
This trail would be an amazing asset for these communities — creating a natural, multi-use connector that runs through villages, forests and fields, and along beautiful rivers. It would attract visitors to the region and encourage local economic activity.
The Merrymeeting Trail would connect to the other trails to form the Capital to Coast Trail System stretching from downtown Augusta to the waterfront in Bath.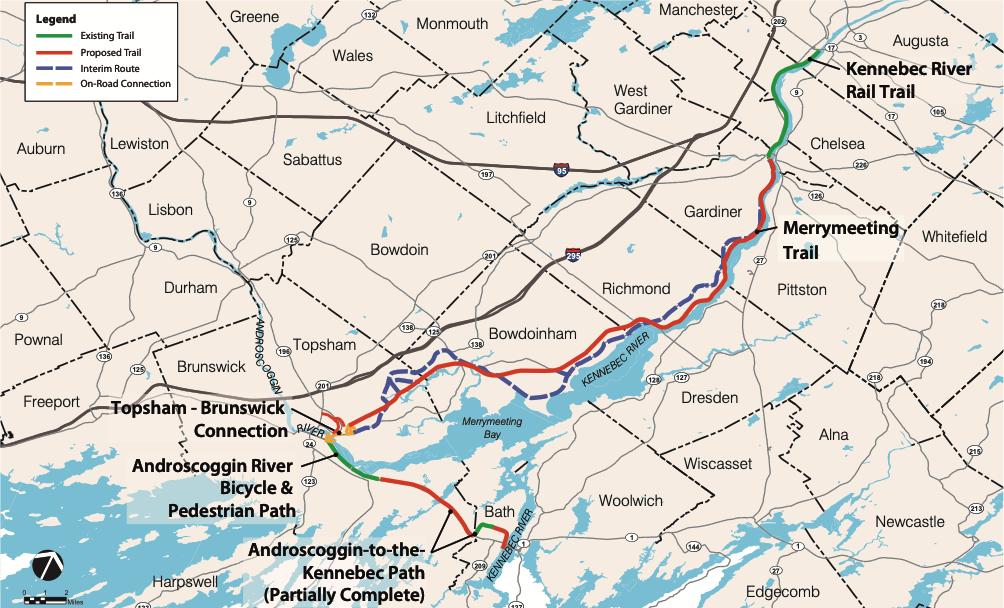 Want to learn more or get involved? Here are some easy steps you can take:
Help support LD1141 today! See our Advocacy page for complete details.
Add your name to our sign-on letter!
Attend an upcoming meeting of the group working to make this idea a reality (or read notes from past meetings)
Get to know the proposed route
Like our Facebook page Spread the word about this project by discussing it in your community and sharing this site with your social networks