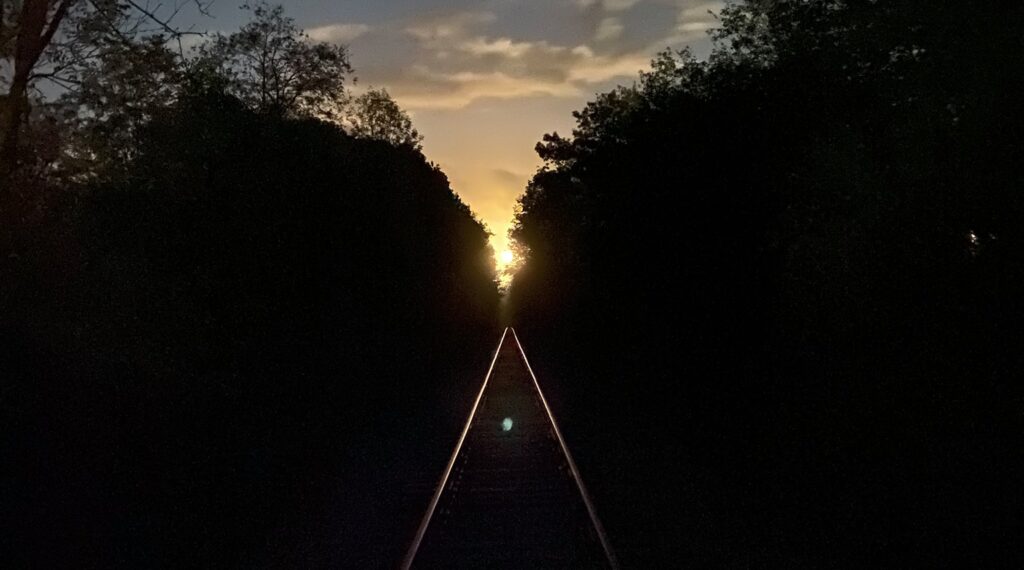 A new stage in the effort to create the Merrymeeting Trail is about to get underway!
In accordance with state statute and in response to a request from the Merrymeeting Trail Board of Supervisors, Maine DOT is convening a Rail Corridor Use Advisory Council charged with collecting and considering data on the long-unused Lower Road rail corridor between Brunswick and Augusta. After nine months of meetings, the Council will make a recommendation to Maine DOT Commissioner Bruce Van Note as to whether the proposed Merrymeeting Trail section of the corridor (Topsham to Gardiner) should be used as a trail on an interim basis (a "trail until rail").
The first meeting of the Council is set for Wednesday, November 30, at 10:30am to noon. It will be held via Zoom and is open to the public. Here is the info to participate:
https://vhb.zoom.us/j/82330520269?pwd=Mjd4ajdNU0VSc296MG1wOU1lU1B1UT09
Meeting ID: 823 3052 0269
Passcode: 936508
+1 309 205 3325 US
The final 15 minutes of the agenda for this meeting is reserved for "Public Comment." If you are available, please consider tuning in and using that time to briefly say hello and share that you support the Merrymeeting Trail. Some vocal support at this first meeting could help demonstrate how much interest there is for the trail in our communities!
This is a very exciting development and an important step forward for this project. Following the meeting, the Merrymeeting Trailblazers will be convening to discuss how best to share and promote the trail and support the work of the Council. That meeting is via Zoom at 4pm on November 30. If you'd like join and learn about getting more involved, please email merrymeetingtrail@gmail.com.
Please stay tuned for more as this process gets moving. Thank you and happy trails!